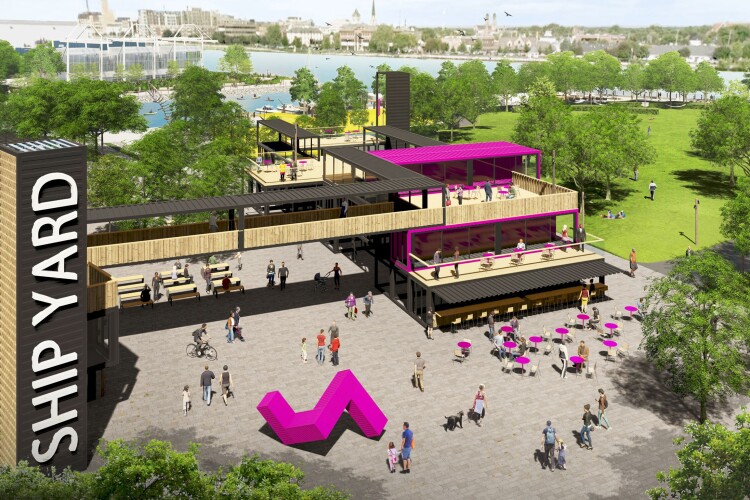 On completion, the long-vacant 17-acre (7ha) brownfield site will offer a range of facilities and is expected to serve as a "prominent, year-round destination within the upper Midwest", according to Stantec.
Phase I includes the construction of a multi-level riverfront promenade with terraced seating, a floating dock and marina with an accessible kayak launch, a fishing pier, and shoreline restoration and habitat enhancements. As lead consultant for Phase I, Stantec's scope of work includes landscape architecture design and site preparation.
Construction of the second phase is tentatively planned to start in 2023 and will include a great lawn for concerts, festivals, and other events as well as a dog park, urban beach and adventure playground. The third and final phase will include a commercial plaza accommodating local start-up businesses specialising in food, beverage, retail and recreation.
The City of Green Bay's initial US$8.8 million (£7.2m) investment in site preparation and Phase I amenities was made possible with the support of several grants from state and federal partners.
The Wisconsin Economic Development Corporation awarded the City US$1 million for brownfield remediation with the US Environmental Protection Agency contributing an additional US$500,000 grant plus US$563,000 for green infrastructure/stormwater management.
The Fox River Trustee Council awarded a US$304,500 grant for construction of the fishing pier and wildlife habitat enhancement. 
Got a story? Email [email protected]